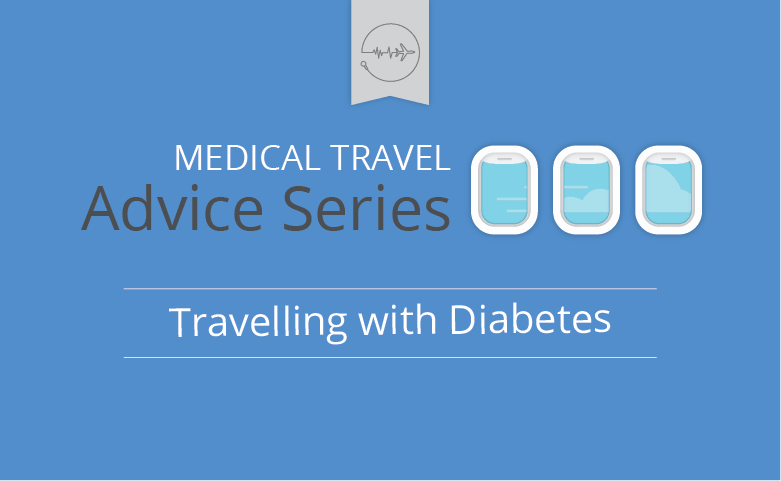 Having diabetes shouldn't prevent you from travelling abroad and enjoying a well deserved holiday. Planning ahead (six to eight weeks before you travel) and taking precautions is vital to dealing with any potential health problems with your diabetes.
If you're nervous about travelling with diabetes or travelling with a diabetic child, then follow our step-by-step guide to staying safe while you're abroad.
What to consider before planning your trip
Travel in general can have a big impact on people living with diabetes. Stress, changing time zones and other shifts in routine can cause blood sugar levels to rise and fall. Planning for your trip will give you peace of mind.
Risks of travelling with diabetes
As long as you take extra precautions and plan ahead, the risks of travelling with diabetes are low. However, travelling is sometimes stressful and tiring. Tiredness and fatigue can change the glucose levels in your blood, so It is particularly important that you pay attention to your needs.
Illness
Diabetics can be more prone to travel-related illness, and consequences can be severe due to the upset in blood glucose control. Sickness and vomiting can lead to low blood glucose and hypoglycaemia due to reduced calorie intake. Fever has the opposite effect and can lead to high blood glucose levels.
If you suffer from travel or motion sickness, consult your GP about anti-sickness tablets.
Flying with diabetes
Travelling by air can cause unexpected delays, cancellations, rerouting or stop-overs. You should plan for any eventuality by carrying food and snacks, including fast acting carbohydrates, to ensure adequate intake or to supplement airline food.
Some countries will not allow you to take fresh foods (like sandwiches) through customs. Cereal bars, crisps and biscuits can be carried in hand luggage. More on flying with diabetes below.
Taking care of your feet
Airline cabin pressure can cause your feet and ankles to swell. Compression socks will help to free the blood flow in your legs, ask your GP what size compression socks you will need.
It's also a good idea to check your feet often, especially if you're planning to walk more than usual on your trip. Cotton socks and comfortable shoes are advised; if you wear sandals, choose a relaxed style. Sandals with straps between the toes may irritate your feet.
If you go barefoot on the beach or around the pool, inspect the bottom of your feet closely after walking to ensure there are no scrapes or cuts in the skin. People with diabetes have a higher risk of developing an infection. So, look out for signs of infection like redness, warmth, tenderness and pus.
If you experience one or more of these signs you will need to seek medical help immediately, infections can spread fast, and you may need oral antibiotics.
Choosing a holiday destination
If you are travelling with diabetes, always be prepared. Start planning before you book your trip: visit cdc.gov/travel for country-specific safety information, medications you might need, tips for staying healthy, and recommended vaccinations.
Local cuisine
Get a feel for the local cuisine before you travel. You might want to consider eating at established restaurants and avoiding street food vendors. There's a greater chance that someone in the restaurant trade will speak English and can help you with any questions you have about the food. Cleanliness and food hygiene may be better in restaurants too.
Altitude
'Altitude sickness' is a common side effect of being at high altitudes. Altitude sickness can lead to (or trigger) symptoms that can affect diabetes management like:
exhaustion
rapid heartbeat
shortness of breath
nausea
Altitude symptoms can feel similar to hypoglycaemia (low blood sugar), so it's important to test blood sugar levels often to distinguish between the two.
High altitudes can cause insulin resistance due to carbohydrates not being metabolised efficiently. This can cause hyperglycemia (high blood pressure).
Popular tourist destinations like Chile, China, Switzerland, Nepal and Peru, have the highest altitudes.
Climate
When choosing a holiday destination, be aware of the climate.
Insulin is absorbed faster in hot weather, so blood glucose levels should be checked more frequently. Doses will need to be adjusted accordingly.
In cooler climates, insulin is absorbed slower. Absorption increases as your body warms up which can lead to subsequent low blood glucose levels, so it's vital that you check regularly and make any dosage adjustments.
Cold climates can make obtaining blood from 'finger prick test' difficult. Wear gloves to keep your hands warm.
Preparing for your trip
Once you've chosen your destination, you'll need to prepare for your trip. Preparation should start approximately eight weeks before you're due to travel.
Consult your GP before you go
Book a pre-travel medical health check with your GP about six to eight weeks before your trip. Your doctor will advise you on adjusting your medication for different time zones.
It's a good idea to note down the chemical name of each medication. Some countries will stock foreign versions of the brand names you're used to. In some instances, foreign diabetes medication is mixed differently and this can cause side effects. Always make sure you stick to the same medication abroad.
Diet considerations
People with diabetes should eat the same healthy diet recommended for everyone. But that doesn't mean you can't try different foods when abroad.
Starchy carbohydrates are needed for a healthy, balanced diet; it's worth knowing what carbohydrate-rich foods will be available locally, so research restaurants close to the area you're staying in.
A good travel guide will help and nutrition apps like the Carbs and Cals Pocket Counter or the Carbs and Cals app for Android or iPhone, help you to compare the food on your plate to the photos in the book or app, so you can quickly see the nutrients in your meal.
Time zones and insulin
If you use an insulin pump and are travelling to a different time zone, you will need to adjust your insulin pump's clock to reflect the change. Speak to your GP about how to handle the change. You can always check with the pump's manufacturer if you need more advice.
Use the free diabetes travel calculator and always consult your GP.
Enter details about your trip including information about your flight, date of travel and the type of diabetic treatment you're receiving. The calculator pulls together an insulin schedule and will prompt you when you need to check glucose levels according to the time zone you're in.
Preparing your medication
Request all medication and glucose monitoring equipment from your GP well in advance of the trip. If you're travelling for two-weeks, take enough medication to last you for three weeks. Always store your medication in a carry-on bag, never leave medication in checked-in luggage. Here is a quick checklist.
Take spare monitoring equipment with supplies and batteries in your hand luggage.
Medication should be kept in its original packaging.
Some medicines (including insulin) have different names in other countries. Make sure you know the generic name of your medicine so you can find it abroad.
Contact pharmaceutical companies in the area you're travelling to ensure they stock the medication/equipment that you need.
Blood glucose is measured in different units in other countries. Conversion charts are available from Diabetes UK.
Check the product information leaflet for advice on how to store your medication; you might need a cool bag.
More information on travelling with Insulin is available on the Diabetes UK website.
Neuropathy sufferers
Diabetic neuropathy is a type of neuropathy which affects the nervous system. The most common symptoms are severe burning pain along with pins and needles in the feet and legs.
Airline cabin pressure can irritate these symptoms, leaving some feeling uncomfortable and in pain. While there's nothing to prevent this from happening, neuropathy suffers can take some precautions, like:
Consulting your GP
Wearing compression socks
Taking time to walk around
Sitting in an aisle seat or requesting extra legroom
Drink plenty of fluids
Medical IDs
As a precaution, you should consider carrying a medical ID card. Particularly since during a hypoglycemic attack, you are unable to communicate or alert people about your condition. You can order a medical ID card here.
Identity jewellery is an instant way for others to recognise that you have diabetes. Unlike medical ID cards buried in your wallet or purse, identity jewellery is visible to everyone. Here's a list of identity jewellery suppliers.
Extreme heat and UV rays
If it's warm enough for you to wear your swimwear outdoors, it's probably too hot for your insulin.
Your insulin should be kept at room temperature so remember to take cool packs for storing your insulin.Insulin must not be placed in the fridge or frozen—freezing will damage insulin.
Keep your diabetes devices out of direct sunlight and store in a cool place when not in use.
Diabetes and travel insurance
Travel insurance for people with diabetes can be expensive and some insurers make it difficult to find cover, especially if you're travelling overseas for a long period.
How to arrange travel insurance
We remove the stress out of searching for suitable diabetes travel insurance. Take our free diabetes screening questionnaire today.
Our questionnaire will ask you to enter your details and answer any questions relevant to your condition. Your answers allow us to assess your current health condition and list suitable insurance options that cover diabetes, which means we'll do the searching for you.
Apply for an EHIC medical card
If you're travelling in Europe, make sure you own a European Health Insurance Card (EHIC card). The EHIC card protects you from expensive medical bills and may allow you to receive free or reduced-cost health care.
You can find out more about the card, including how to apply, renew or replace on our dedicated EHIC card page. It's also where you'll find a comprehensive list of countries it's accepted in, and the circumstances it covers.
Flying with diabetes
Whether it's your first time flying with diabetes, or your first long-haul flight since you were diagnosed, you might have questions like whether you can take your medication on the plane or how to pack your medication for the flight.
Before you fly
Pack your diabetes medicines including insulin in a plastic container that is separate from other liquids like shampoo or toothpaste; this way, airport security can immediately separate diabetes medications from other liquid items in your luggage. Keep your insulin bottles and pens in their original packaging to prove the prescription is yours.
Make sure you have a written letter from your GP explaining your condition, and listing the medicine and equipment that you need to take on board.
You can check the latest medical laws on the Transportation Safety Administration's website.
Airline food
Most airlines provide dietary information about their food and the time of meals so you can plan your insulin intake. Some airlines offer diabetic meals, but it's best to order the standard meal. Any food is suitable for people with diabetes in moderation. If you have a healthy, balanced diet, there's no need to seek out specially labelled 'diabetic food'.
Airline food might not give you sufficient carbohydrates so stock up on healthy snacks, cereal bars, biscuits and orange juice.
CGM (continuous glucose monitor)
CGM is a small device (worn under the skin) that continually measures your blood sugar levels and alerts you to highs and lows.
CGMs comply with Aviation Authority regulations which allow the use of the device when travelling by plane.
It has been suggested that the signal transmitted from the CGM sensor could potentially interfere with the aircraft's equipment in the same way as a mobile phone signal. You can check ahead by contacting the airport/airline to ask if they have a policy.
You can also check with the Civil Aviation Authority about how fit you are to fly. You should always consult your GP about flying with a CGM monitor.
In-flight checklist
Stay safe when travelling by air with this handy checklist of things to do before you board your flight.
Pack all your diabetes medication and supplies
Pack a urine dipstick for ketone level testing
Take any vitamins and supplements you need
Take your diabetes information logbook with you
Remember to wear your Medical ID or bracelet
Wear compression socks to avoid developing DVT (Deep Vein Thrombosis) and blood clots
Drink plenty of water to reduce the risk of dehydration
Ask the flight crew for breathing oxygen if you feel light-headed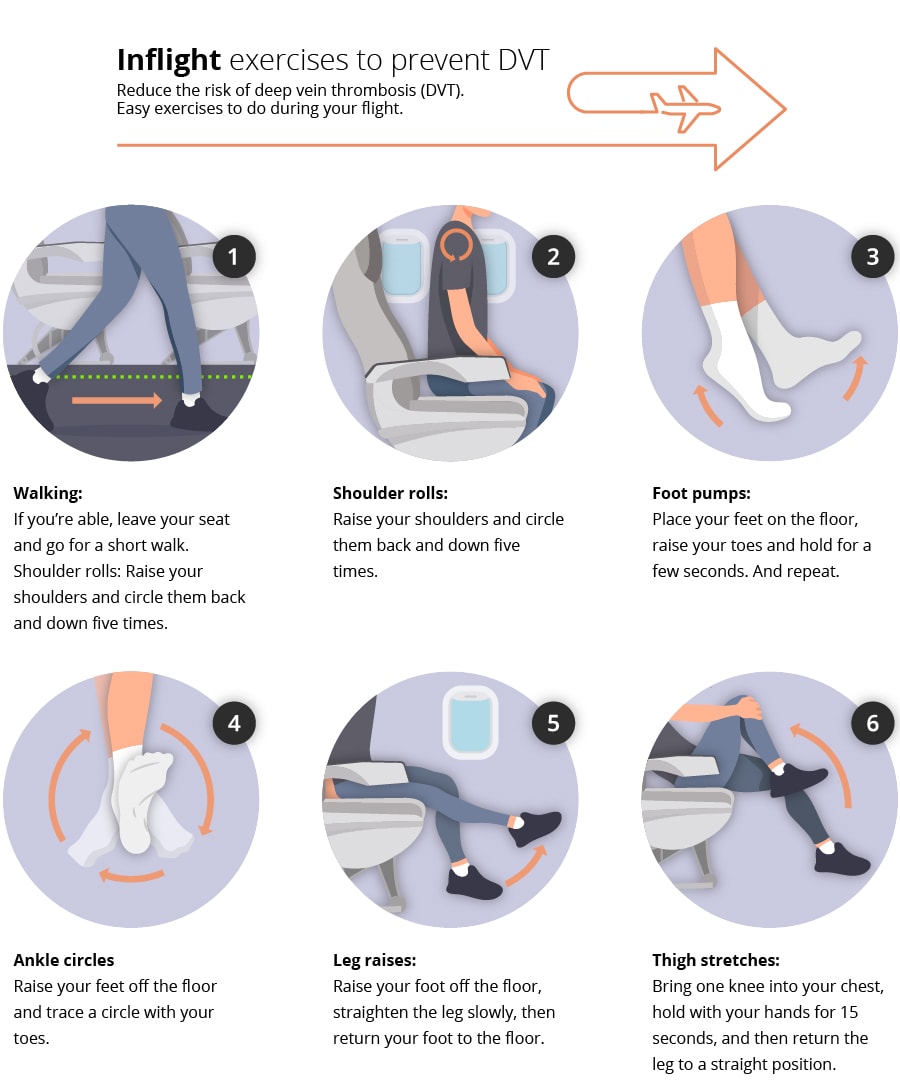 Travelling with children with diabetes
If you're travelling with a diabetic child, the same rules apply. Keep a travel bag with your child's diabetes supplies: more than enough insulin and medications to cover the days of your trip plus extra, and a glucose meter (with extra batteries).
Stocking up on carbohydrate snacks is also a good idea to prevent low blood glucose levels.
Bring contact information for emergencies and prescriptions for medications in case they are lost.
Make meal reservations in advance and avoid unexpected long delays.
Heat and excitement can cause low blood glucose levels to rise. Carry plenty of water and snacks.
When not to travel with diabetes
Diabetes shouldn't be a barrier to travel. People with both Type 1 and Type 2 diabetes can travel the globe if the right precautions are in place.
However, those suffering from neuropathy may find flying uncomfortable and painful. Neuropathy suffers should avoid flying by plane whenever possible and use other forms of transport like cars, trains and boats.
Always consult your doctor before flying anywhere. They can advise you on whether this is safe for you to fly.
Enjoy your holiday
If the right precautions are taken, travelling with diabetes should never stop you from enjoying your holiday. So, the next time you're booking a trip, remember to follow our step-by-step guide.