Flying for your holidays
Whether you are off on a business trip, or travelling for a holiday, one of the most important things to consider is the methods of transport you are planning on using. Local trips will almost always be done by car, bus, coach or train and can be done with only a little pre-planning, maybe checking the route and estimating how long it will take. Most trips abroad however will require some form of long distance method of travel, this can mean ferries, trains or long road trips but more often than not it usually means flying.
Peoples feelings about flying can really vary, some find flights exciting, others terrifying and some just find them boring. Whatever your feelings about flying there are some things that you can do to make the flight more comfortable and relaxing so that you can begin and end your trip the right way, without too much stress. To help you get the most out of your flight we will provide some tips and guidance on how to fly below.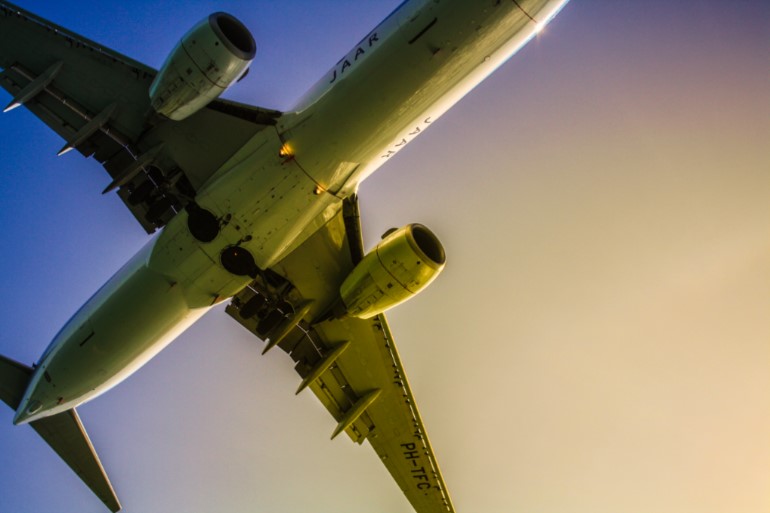 Making the most of your flight
Catching a flight can take up a significant amount of a day and whether you are taking that day as holiday or making a business trip it can feel quite a waste. With a little planning however you can make the day a relaxing start to a holiday or a productive day of work and still be moving at speed to your destination.
Booking the flight - Choosing your flight can be one of the most important factors in making the journey comfortable and relaxing, particularly for long haul flights and distances. When booking your tickets the airline should tell you what type of plane you will be on this can make a big difference as certain planes tend to be nicer to travel in. A350s and A380s are currently two of the best with better air purification and humidification systems that make the flight more comfortable and LED lighting systems capable of simulating natural phases of the day to help reduce jet lag. You may also consider building in a stopover to make flights shorter and cheaper though this will then require multiple flights to get to your final destination.
Go comfortable - Wear comfortable clothing such as hoodies and looser leg-wear as you will be sat for long periods. You can get flight socks to help with blood flow issues that are one of the causes of jet lag, they often look silly but can make a difference to your recovery after the flight. Some form of sound blocking can be nice such as ear plugs or noise cancelling headphones, as can light blocking sleep masks and the hood of your hoody. Take something for entertainment such as books, tablets or portable games systems. You can even use a laptop to get some work done if that's something you need to do.
Important items - Before leaving home make sure you have your Passport with you. Tickets these days are often emailed to you so the printed ticket isn't needed, though it is nice, but make sure you have your phone or something to be able to show the ticket. Once you get to the airport you will use your ticket to check in hold items and get your boarding pass, make sure not to lose this as you will need it to get on the plane. The boarding pass also has your seat number on it when your plane has assigned seats, which is usually the case if it is long haul or during busy times. You may be able to choose your seat in which case those with children will want to be toward the front, people who move around during the flight will want an aisle seat and exit rows have more leg room.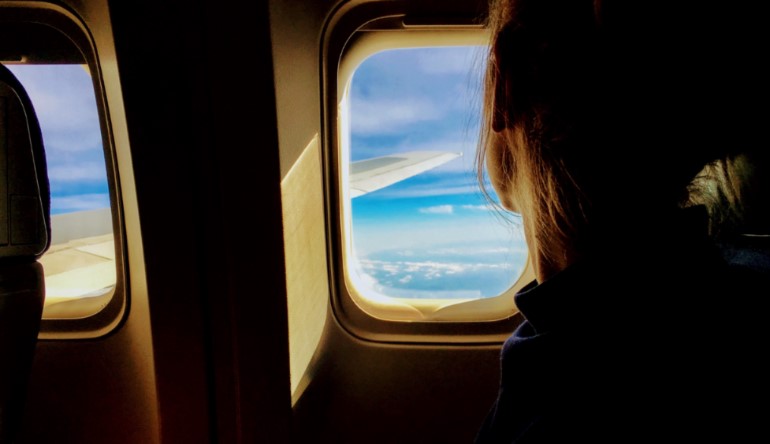 Baggage and security - All airlines have restrictions on the sizes of bags you can take on board, both for hold luggage and cabin bags. Be sure to check these details with your airline, as there is no universal rule. If you follow any of our other guides you will probably be packing light so size hopefully isn't too much of an issue. Security however can be difficult so if you are taking a tablet, laptop or any liquids you will need to follow the airports security recommendations. Usually this means items in your hand luggage that are liquids, gels and creams must be in containers of less than 100ml and in a seal-able plastic bag that can be easily accessed. Tablets and laptops may well be checked for explosives so make sure they're easy to access. Metal belts and shoes will probably need to be removed and sent through with your pocket and hand luggage items while you go through the security scanner.
Take off - Before the plane takes off, there are some procedures to go through that may be alarming if you are a first time flyer, but all of these are completely routine and contribute to safety on board. You should be shown how to buckle your seat belt, where the emergency exits are and what to do in an emergency, including how to put on the air masks and how the life jacket works. It's normally pretty simple and most experienced flyers will have seen it a little too often. After this prepare for the fast acceleration of take off.
During the flight - Make sure you move around and stretch a bit to keep the blood flowing, this helps prevent deep vein thrombosis (DVT) and reduces jet lag issues. Other tips for reducing jet lag are to avoid alcohol, sleeping pills and coffee and drink plenty of water. Travelling east tends to be harder than flying west and booking to arrive in daylight can also really help. Otherwise just relax and enjoy the flight, watch the in flight movie and enjoy your meal should the flight have them. Asian-vegetarian option meals tend to come first and be less greasy or stodgy should that be one of the options.
After the flight - When you land you will need to go through immigration, this is when your passport is important, and then collect your hold items. If you have no hold items it is just immigration and you are out which is why so many like to travel with minimal luggage. Otherwise go pick up your bags and enjoy the rest of your time abroad as you have arrived at your destination.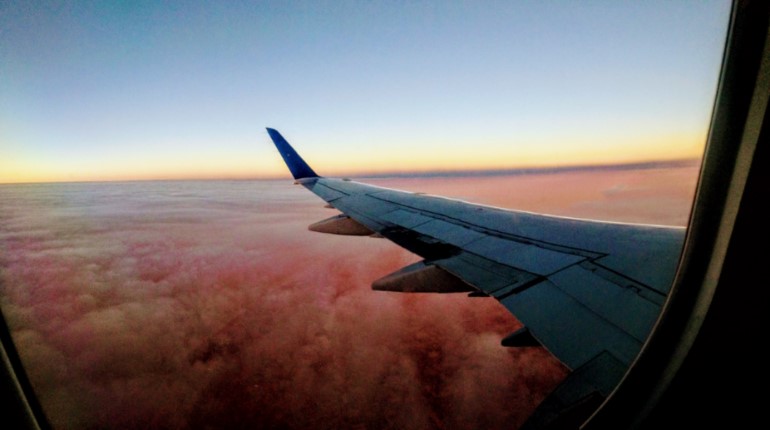 Medical travel insurance for when you fly
Flying is so prevalent for travel abroad that a lot of the travel insurance policy sections already cover flying as standard. Cancellation generally includes the cost of plane tickets and the baggage section often has something to cover the loss of baggage due to an airline error or theft after check-in. The two addons you may wish to include for flights are travel disruption cover and airline failure. This will cover you for if there are problems with your flight due to airlines going bankrupt or with the additional costs that might incur due to departure being significantly delayed or new travel plans having to be made.
Otherwise, you will want to look at what is important for the rest of your trip. Our other guides can help you determine what to look for based on your trip type but health and medical sections are always an important aspect for medical travel insurance and having lower excess is always nice to have.
As ever we at medical travel insurance can aid you in finding travel insurance for your trip just click here to go and get a quote. Make sure to add the options you want such as winter sports or travel disruption to get the cover you want or need.