How to travel when you have pets
Pets make travelling a lot more difficult, either you take them with you and may have to send them through the ordeal of pet travel and depending on country possible quarantine, or you need to leave them at home or in kennels. It can cause extra stress both on you and your pet and so needs a little thought and pre-planning. That's why we thought we would create this guide that you can use as a checklist for what to do when travelling when you have a pet.
First you will need to decide on whether to take your pet with you or leave them here in the UK. This is something you will have to decide early, with plenty of time to plan and organise what you need to do to make sure your pet is safe and prepared. We recommend looking at how difficult it would be to get the little rascal to your destination - do the airlines allow pets on board, and what the rules your accommodation abroad have on pets and animals.
Whether you are taking your pet or not be aware it is now a legal requirement that all dogs in England and Wales be micro-chipped, so if your dog isn't microchipped yet, regardless of where you are travelling this summer, we suggest you get that done usually the cost is approximately £10. Cats, rabbits and other animals do not currently have a legal requirement but we would definitely suggest you look into getting this done whether you go abroad or not.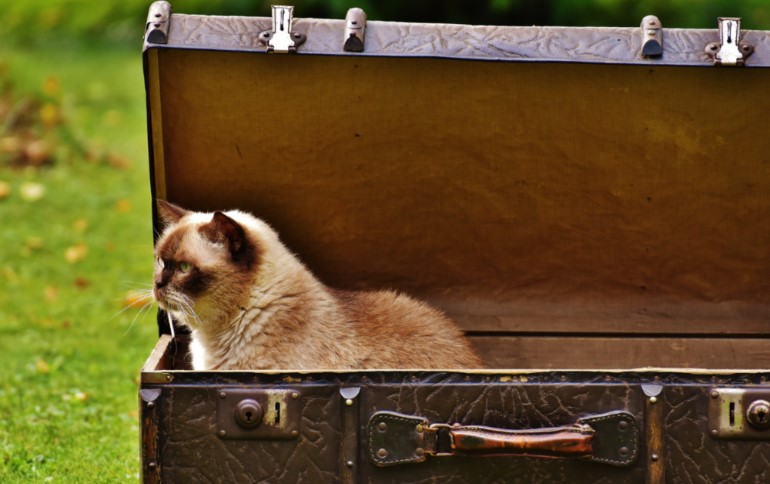 Leaving your pet in the UK
Of course the simplest possibility is to leave them with family or a friend whom the pet(s) know and recognise. This makes things easier for both of you, though it may add extra stress to the person you are leaving them with so make sure to thank them. If this is not possible you will have to use a professional pet sitter or a kennel, both of which will likely have certain rules you will need to follow with regards to vaccinations.
Your pet will need to have a microchip, this is a legal requirement for dogs in the UK now but many kennels and professional pet sitters will also need other animals to be chipped. This helps them keep track of your animal and allows them to keep electronic records of specific needs or problems your pet may have.
Many kennels in particular will also require your pet be up to date with vaccinations and treatments. This can include things like kennel cough, flea and tick treatments and of course their annual vaccinations. Most kennels and professional sitters will require proof that these are up to date and no boosters have been missed.
Kennels can be quite stressful for you pet so most will allow you to leave their favourite toys or blankets with them to help keep them calm. It is always worth checking any reviews and recommendations of the particular kennel or pet sitter you intend to use to make sure you are leaving your little family member in the care of someone reliable and safe.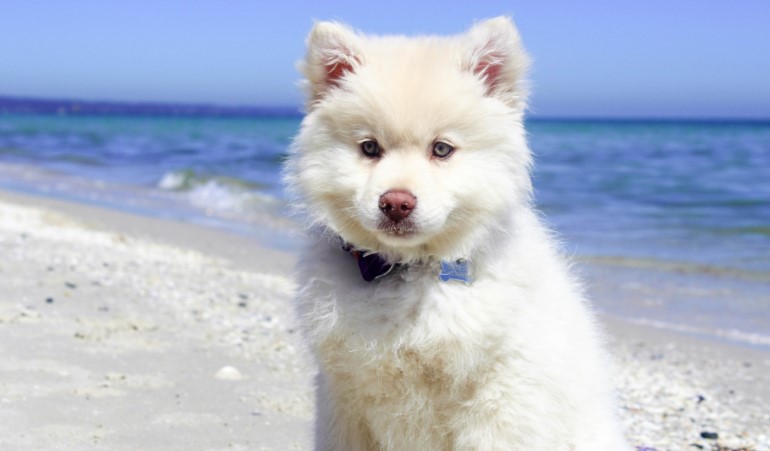 Taking your pet abroad with you
It has become much easier to take pets abroad with you these days with the introduction of pet passports however you will have to check and prepare a few things before you go to accommodate taking your pet abroad with you.
First you will need to get your pet(s) a pet passport. The passport must be issued by a vet, and your pet must have a microchip and a rabies vaccination. Passport costs from about £40 plus the stamping fee. We would advise you book an appointment for passport completion to ensure it's as smooth as possible. Make sure your pet is wearing identification as well as having a chip as this allows others to id the animal and shows they are a pet and not a stray.
If you haven't already done it get your pet a Rabies vaccination. Rabies was eradicated from the UK over 100 years ago. There is no need to vaccinate animals that are not going abroad, but in order to protect our rabies-free status, any animal travelling outside of the UK will need vaccinating against this.
If you intend on travelling outside of the EU, it is important to plan this with plenty of notice. A special import certificate may be required, and your pet may need blood tests and specific treatment before travel. We would also recommend calling and talking with your vet as they may have more details and suggestions for protecting and looking after your pet while abroad.
In fact we would always recommend you talk to your vet before you go abroad with you pets as they can help you deal with potential issues, for example if you are travelling to Southern and Eastern Europe regularly your pet could be at risk from a condition called leishmaniasis, which is spread by sandfly bites, and it is possible to vaccinate against this disease, but vets will often need extra time to order in the vaccination.
Before returning to the UK, dogs must be treated for tapeworm (noted in the passport as "Echinoccocus treatment"). The treatment must be administered by a vet 120-24 hours before travelling back. The vet will sign and write the date and time in the passport. Many vets recommend all pets are given appropriate worm treatment regularly anyway and if regular advocate spot-on is used, a worming tablet only needs to be given every 6 months.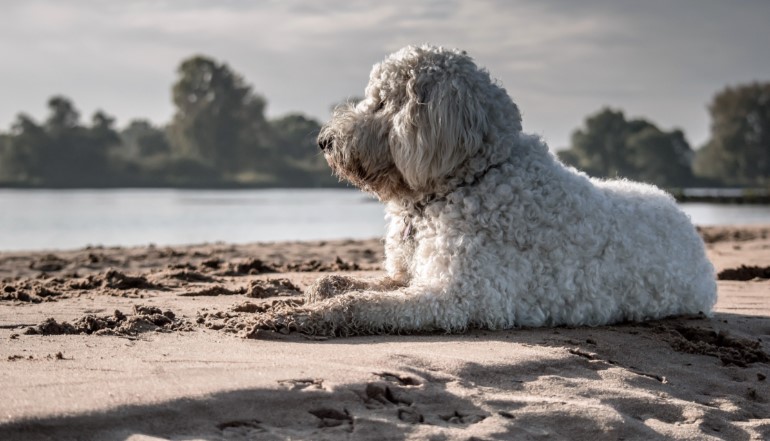 Enjoying your trip abroad with your pets
Leaving the familiarity of home can provoke anxiety in people and animals. If you are traveling by car, be sure to bring along some of your pet's favorite toys, a blanket or pillow bed, and his regular food. If your pet is used to sleeping in a crate, bring it along so he can sleep in his familiar space. You may want to bring along a travel crate anyway as they can help with keeping your pet safe during the journey. Otherwise keeping your pet to as close to your regular routine as possible will aid in calming them and will hopefully help them enjoy the new environments and have a great holiday along with you.
Of course going abroad you may want to get some travel insurance. Pets are currently not covered by our travel insurance policies but you will get cover for the usual risks and issues that may crop up. Additional cover to look for would be Airline failure and travel disruption and making sure you have the medical cover you need. These will cover you should you experience issues with cancelled connections or any of your selected airlines going bankrupt whilst you are abroad.
At medical travel insurance we can aid you in finding travel insurance for your trip just click here to go and get a quote.