How to have the ultimate road trip
Everybody has a different idea to what makes a good holiday, some like a cruise, others like a nice hotel by a beach, but when you want flexibility, some great views and to see as much as possible, nothing quite beats a great road trip. So if you enjoy the open road and a holiday spent driving, we've got a list of some of the best roads and locations for you to visit as this is a guide for motor-heads.
Road trips can give incredible holiday freedom as you area able to decide when and where to go, without the need of waiting for a train, or getting to an airport in time. Ferries and hotel check-ins are the only time restraints to what is otherwise most definitely your trip. It's not just about the freedom however, it's about the journey, and a great stretch of road can make a driving vacation truly memorable and enjoyable. Of course many that enjoy a road trip are also fans of car shows like Top gear so we have included some ideas that might appeal to those seeking a driving holiday straight from some of the best known driving programs.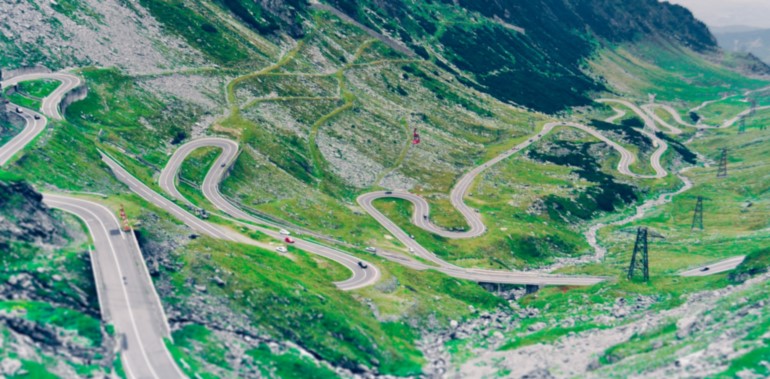 10 road trips to get the imagination flowing
There are lots of great roads to be driven and many more that can become a part of an even greater road trip. Everyone has a different idea as to what makes a good road trip but a combination of nice, interesting roads and some fantastic places to stop and enjoy a view, activity or experience will generally satisfy anyone wanting a memorable driving vacation. To that end we have put together a list of some of the more popular locations and roads for a holiday on the road.
Ring Road of Iceland

- A lap of Iceland on the ring road (or Highway 1), is one of the most desolate, but beautiful, drives in the world. With glaciers, waterfalls, geo-thermal pools, geysers, snow-capped mountains and glacial lagoons as well as being able to stop at some wonderful small towns and villages makes this trip a genuine and rewarding experience.

Great Ocean Road of Australia

- The great ocean road in Australia is one of the worlds finest coastal road trips and it takes you around near-deserted, sandy beaches and striking rock formations all to the backdrop of the rain-forest-covered Otway Ranges. Extending 285km between Torquay and Warrnambool in southwestern Victoria this scenic road of world repute commemorates the soldiers who died during World War I.

Wild Atlantic Way in Ireland

- The full Wild Atlantic Way is 2,500km long and runs the length of Ireland's west coast. The route offers spectacular views of enormous sea cliffs, incredible beaches, and the unique culture of Ireland. Chris Evans and Matt Le Blanc did at least a section of this along with gate-crashing a local GAA match while driving the Rolls Royce Dawn on Top Gear.

Trollstigen in Norway

- Trollstigen or "Trolls road" is a series of eleven hairpins in a four-mile route that traverses an incredible, rural mountainside. You can make it part of a larger Norwegian coastal road trip that includes some truly breathtaking views and scenery.

Ruta 40 in Argentina

- A staggering 5,140km route running parallel to the spine of the Andes that can be pretty tricky in places, with the latter parts going largely unpaved. The route takes you from tranquil lakes and lush national parks to salt flats and the wilds of Patagonia, making this a trip to remember for life .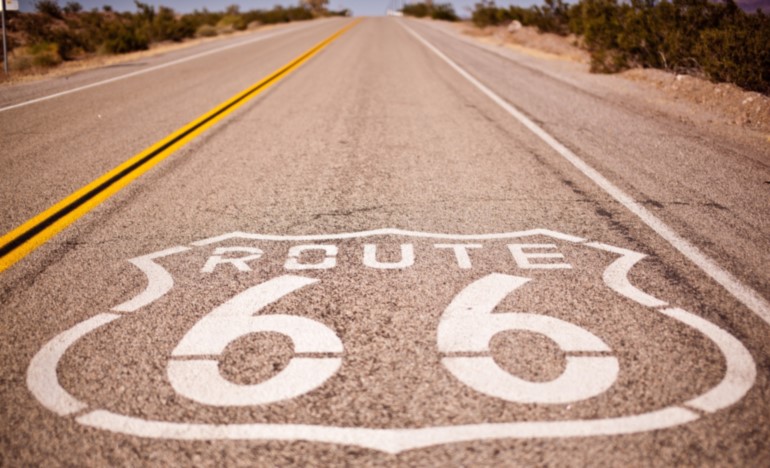 Route 66 of USA

- Route 66 was one of the original highways in the USA and the main connection between Chicago and Santa Monica, California. This is the classic, nostalgic road trip through small-town America, covering a total of 2,448 miles letting you see a true slice of America.

Skeleton Coast, Namibia

- A barren stretch of coast, known as Skeleton coast for the countless shipwrecks that have occurred here over the centuries, has an appeal that lies not only in its dramatic scenery but also in the hostile remoteness of its location. You can find windswept sand dunes, black lava ridges and granite massifs, you can also spot elephants, black rhinos and springboks.

France, Italy, Switzerland

- There are many incredible roads within these countries but there are routes that flow through and around the alps that make for some amazing views, interesting locations and great drives. Route 2, the St. Gotthard Pass Road, between Andermatt and Biasca in Switzerland, for example, has a stark, beautiful landscape and soaring valley views that will make the drive truly memorable. These countries and roads are well known and used in films and TV for the fantastic backdrop they create and are, of course, featured in Top Gears "Search for Driving Heaven" episode as well as The Grand Tours "Past, Present, or Future".

Black Forest Panoramic Route in Germany

- The Black Forest region is arguably Germany's most picturesque region, with sweeping evergreen forests and rolling hills dotted with pretty villages and historic towns, it is ideal driving territory and at the end days drive you can visit a spa town like Baden-Baden for a restorative soak in the local waters.

London to Shropshire, England

- If you don't fancy going abroad you may like to make a road trip around Great Britain. There are many places to go and some good roads are still around in the UK, though most are quite busy. A road trip to Wales or Scotland may be good but for a good mixed view of England, any road trip like London to Shropshire can work just as well. In fact, it is Vicki Butler-Henderson of Fifth Gear fames treasured road trip and she recommends just picking a car, a route or hotel and a great travel companion for a perfect getaway.
Ultimately a good road trip is going to be down to a mixture of enjoying your car, your companions and picking a route to try and see where it takes you. The real enjoyment of a road trip is the freedom you can have with it and if you see some fantastic sights along the way then they can only make it better .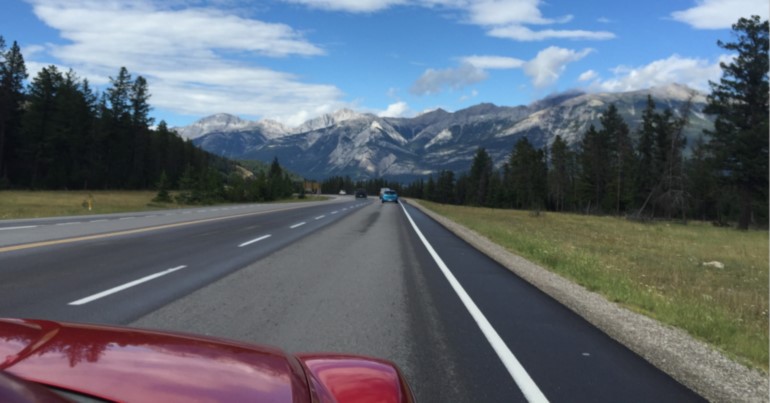 Travel insurance for taking to the road
Travel insurance cover for road trips are dependent on where you plan on going and what, if any, activities you intend to do whilst you are on your trip. You may find yourself needing car hire excess insurance. Otherwise you may want to include cover for any additional activities you may wish to do such as motor racing or a track day.
As usual baggage, cancellation and medical cover are all useful areas that you may wish to check exactly what will be covered and what excess you may have.

You may also wish to check out some of our other posts for guides, tips and other useful information, otherwise, if you are ready to look for some travel insurance, we at medical travel insurance can aid you in finding a quote that's right for you. Whatever you do we hope this has given you some great ideas for a fantastic, fun-filled vacation on the road.