Sun, sea, sand and the perfect beach vacation
When picturing a summer holiday you generally associate several things, the hot summer sun, a nice shading hat, eating some tasty ice cream and of course relaxing on a sandy sunny beach. Even though lounging around on a beach isn't necessarily for everyone, the majority of us enjoy it; With the range of activities, fun and sun available there is something for all and a beach truly can be a highlight or focal point of a great holiday.
Not all beaches are the same, however, and some can be far nicer, with better sand for sand sculpting or fantastic waves for surfing or perhaps it's a good place for a particular beach or water activity like kitesurfing or snorkelling. Some beaches may even have something that makes them truly special or unique, like a feature of the landscape or a particularly diverse ecosystem or a concentration of wildlife. So lets take a look at a few of the best and maybe you will find a beach that will be the focus of your next vacation.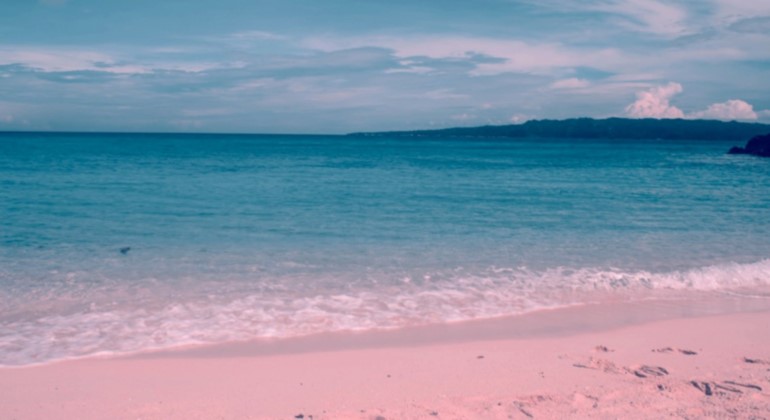 Taking a look at beaches across the world
There are many beaches across the world and some of them truly fantastic and unique so let's jump in an take a look at a few of the beaches considered the best for a beach trip of a lifetime.
Grace Bay, Providenciales, Turks and Caicos

- The white sand and unbelievably clear blue water at Grace Bay makes this beach truly iconic and beautiful. The protective and remarkably colourful barrier reef keeps the ocean swells at bay making the warm Atlantic waters a fantastic place to soak up the sun.

Honokalani Beach, Wai'anapanapa State Park, Maui, Hawaii

- With its jet-black shore, lapis lazuli waters, and thick, jungle-like foliage, Honokalani Beach is a photographer's dream. Besides lying lazily on the "sand" (actually made up of tiny lava pebbles) there's plenty to do; You can find seaside lava tubes and sea caves carved into the lava cliffs along the shore. It's wild, unspoiled Hawaii at its best, and a necessary stop en route to Hana.

Pink Sands Beach, Harbour Island, Bahamas

- The sand here really is pink and gets its hue from microscopic shelled animals (with a reddish-pink shell) that are mixed with coral, shells and calcium carbonate. The beach stretches for over three miles and its colour contrasts with the vivid blue of the water to awe-inspiring effect.

Hidden Beach, Islas Marietas, Mexico

- It is believed that this beach's unique formation was created due to bombings by the Mexican government beginning in the 1900s; The beach is set inside a cave with a massive hole to the sky. You will need to take a boat to get here, then swim or kayak through a tunnel to this marvellous secretive feeling beach.

Pig Beach, Exumas, Bahamas

- The only place on the planet where you can take a dip in crystal-clear turquoise ocean waters alongside pink-and-brown-spotted wild pigs which are often found swimming, sunning and relaxing around this beach.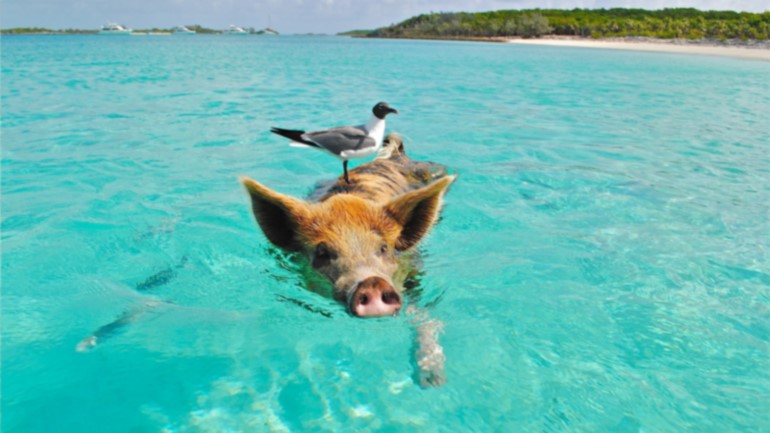 Maya Bay, Ko Phi Phi, Thailand

- Maya Bay is a lush tropical beach surrounded by unbelievably memorizing green cliffs and vividly colourful coral. It has been used as the prime beach location in at least one film and it's soft white sands and sheltered waters make visitors feel like they are in one, or at least on the set.

Whitehaven Beach, Australia

- Whitehaven beach is a white sand beach (made of 98% silica and remains cool even in the sun) of a wild island, part of the Great Barrier Reef, and by far the most beautiful location to experience. With its deep green rainforests and the clear crystalline waters, it is best viewed in its entirety from above via helicopter or seaplane.

Lucky Bay, Australia

- This Australian beach is a stunning white sandy beach that anyone would love to enjoy and visit including the kangaroos that practically call Lucky Beach home.

Blue Lagoon, Nacula, Fiji

- The remarkably clear waters of the famous Blue Lagoon make this beach an ideal place to do some snorkelling among the colourful shallow coral found here. Otherwise, you can relax on a soft sandy beach among the palm trees.

Reynisfjara Beach, Iceland

- A very different and beautiful beach to visit, Reynisfjara Beach with its black sand, gigantic basalt rocks, and crashing Atlantic waves will create lasting memories despite the usually much colder and cloudier climate.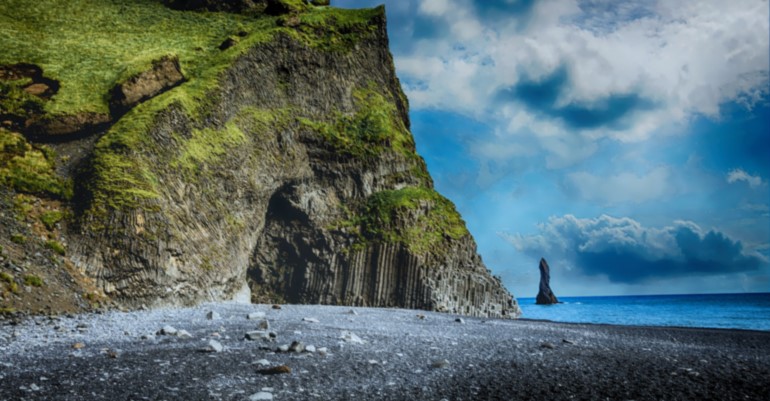 Taking a look at beaches across the United Kingdom
Now we have had a look at some of the worlds best or most unique beaches lets take a look at our more local shores with a few of the UK's best and most loved beaches.
Woolacombe Beach, Woolacombe, Devon

- This three-mile long stretch of golden sand is renowned for its cleanliness, water quality and local activities, including some nice traditional family pubs. The beach itself has lifeguards during the summer and some good waves and clean water for surfing.

Crosby Beach, Liverpool

- A wide, sandy beach, backed by low dunes, that is popular with walkers, bird watchers and art lovers. You can see the "Another Place" art installation by renowned artist Antony Gormley (best known for his Angel of the North). One hundred life-sized iron figures staring out to sea, built from casts of the artist's own body, can be seen dotted along the beach and leading into the waters. Depending on the tides, some of the figures may be submerged making it worth visiting at different times of the day. It is, however, not suitable for swimming because of the fast-moving tides of the Mersey estuary so look elsewhere for a nice place to swim.

Weymouth Beach, Weymouth, Dorset

- Weymouth's three-mile beach is a short distance from the town centre and still has traditional donkey rides and Punch and Judy shows, but you can also visit for its volleyball championships, live music and firework displays.

Rhossili Beach, Wales

- A National Trust site the stunning and wild Rhossili Bay, located on the southwestern tip of the Gower Peninsula, is a three-mile stretch of golden sand and the powerful Atlantic swells that are not for the faint of heart make this beach a great surfers destination. There are also several famous landmarks such as the remains of the Helvetia, which shipwrecked here in 1887 and the tidal island of Worms Head which is reachable at low tide via a rock causeway.

Durdle Door Beach, Dorset

- This iconic cove has a magnificent limestone arch leading into the clear, aquamarine waters of the sea. The arch, which separates Doodle Door from Man'o'War Bay was formed by thousands of years of waves acting to erode this piece of headland. Fossils, ammonites and belemnites are regularly found along this stretch and during the summer, on the sunnier days, the crystal clear waters are popular with swimmers and snorkelers alike, though if you plan on going in the water be aware there are no lifeguards.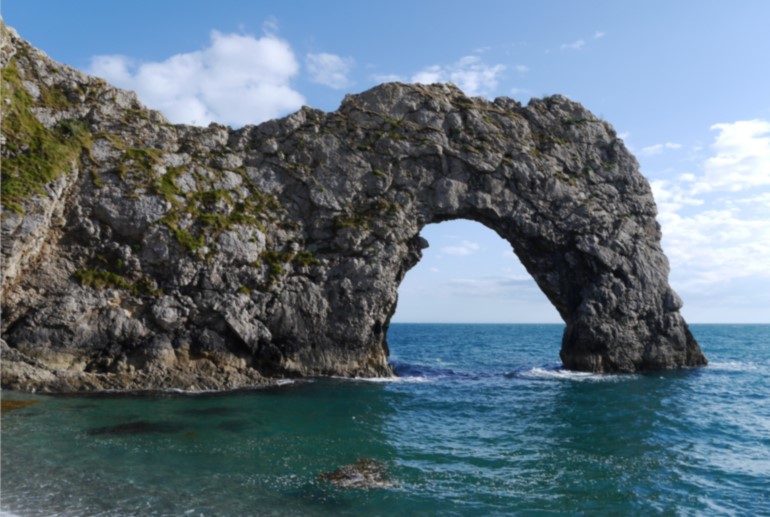 Bournemouth Beach, Bournemouth, Dorset

- 11 miles of golden sand running from Hengistbury Head to Sandbanks, Bournemouth beach is varied, includes attractions, beautiful sea sidewalks and of course some amazing beach spots. One such spot, Sandbanks, is so named for the banks of sand that build up out in the water causing temporary little islands to paddle on and swim between. Other attractions include Bournemouth pier, an oceanarium and of course the vibrant coastal resort town itself. Be warned however it can get very busy.

Luskentyre, Outer Hebrides, Scotland

- An unexpected location to find such a beach on the remote western side of the Isle of Harris, Luskentyre has a water colour (on a nice sunny day) that lies somewhere between aquamarine and turquoise, and the sand is the silvery-white you would expect to find in the tropics. The area is wild and unspoilt making it something of a haven for wildlife. Dolphins, seals, otters and sea eagles can all be spotted in the area and it is not unusual to see a pony on the beach.

St Ives, Cornwall

- St Ives is considered to be the 'jewel of the South West' and has four beaches each with a different character. For example, the sandy shoreline of Porthmeor is a haven for surfers and a firm favourite with families looking for a fun day out by the sea. Porthminster is the easternmost and second-largest of St Ives' beaches is Sheltered and sandy, with generally calm waters and excellent views across the Bay to Godrevy lighthouse. Porthgwidden sits in the shelter of 'the Island' giving the little beach here a rather cosy feel and makes it a bit of a suntrap. Harbour beach offers the best of both; A sheltered sandy beach and plenty going on with the working harbour and the town behind.

Bamburgh Beach, Northumberland

- Although the weather is rarely 'have a sunbathe and swim' levels here, this enormous beach is on the wild Northumberland coast and is the perfect place for a brisk morning walk and perhaps a spot of photography or dog walking. The breathtaking Bamburgh Castle, dating from Norman times, overlooks the golden sands, forming a marvellous, moody, even majestic backdrop. Bamburgh gets good waves for surfing and is regarded as one of the most consistent spots on the coast but is very cold, not even warming up during the summer months. Good sand and inspiration for building sand castles though.

Botany Bay, Kent

- This beach stands out from the crowd because of those incredible chalk cliffs that are made more famous at Dover. The white cliffs make a great backdrop for a beach that has a Blue Flag Award thanks to the perfectly clear sea, making it a great place for swimming, at least during the summer. There are seasonal lifeguards and when the tide goes out there are warm rock pools where you can hunt for fossils and crabs. The mixture of white cliffs and golden sands make it one of the most photographed bays in the UK and a popular spot with families.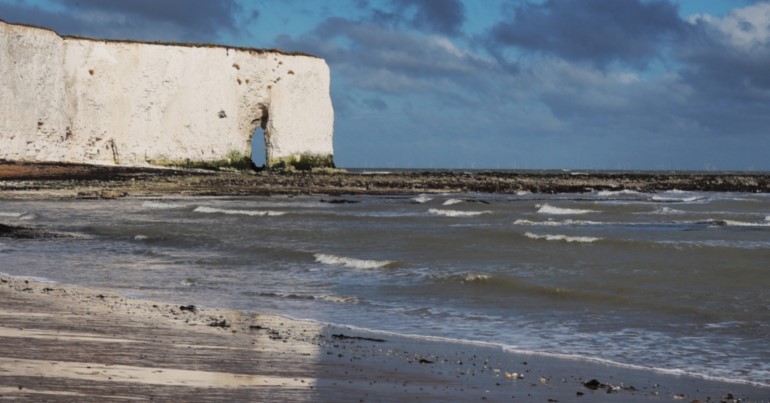 Beach trip travel insurance
Travel insurance cover for a holiday to the beach will really be dependent on where you plan on going and what, if any, activities you intend to do whilst you are away. Cruises are a very common way to reach some of the best beaches, along with the other varied destinations and stops they make, so make sure to include the cruise addition if that is your plan. Otherwise, you may want to include cover for any activities you may wish to do such as scuba diving or windsurfing.
As usual baggage, cancellation and medical cover are all useful areas that you may wish to check exactly what will be covered and what excess you may have. Travel disruption is another potentially useful add-on, especially for the more long-planned beach vacations.

You may wish to check out some of our other posts for guides, tips and other useful information, otherwise, if you are ready to look for some travel insurance, we at medical travel insurance can aid you in finding a quote that's right for you. Whatever you do, hopefully, this article has given you some great ideas for a fantastic, fun-filled beach vacation.